< 1
min read
PrimeXM Wins "Best Global Forex Bridge Provider"
We are thrilled to announce that PrimeXM has been awarded the "Best Global Forex Bridge Provider" by Global Forex Awards 2019.
The Global Forex Awards celebrate the best performing forex businesses / brands on a global & regional basis, by rewarding those championing cutting-edge technology, low-cost trading, comprehensive market research tools, advanced educational programs and world-class customer service.
The independent nomination and voting process means that all Global Forex Awards winners have been chosen by real forex trading customers from around the World.
This award is a testament to PrimeXM's unparalleled dedication in developing cutting edge intelligent technologies that drive the future of the finance industry.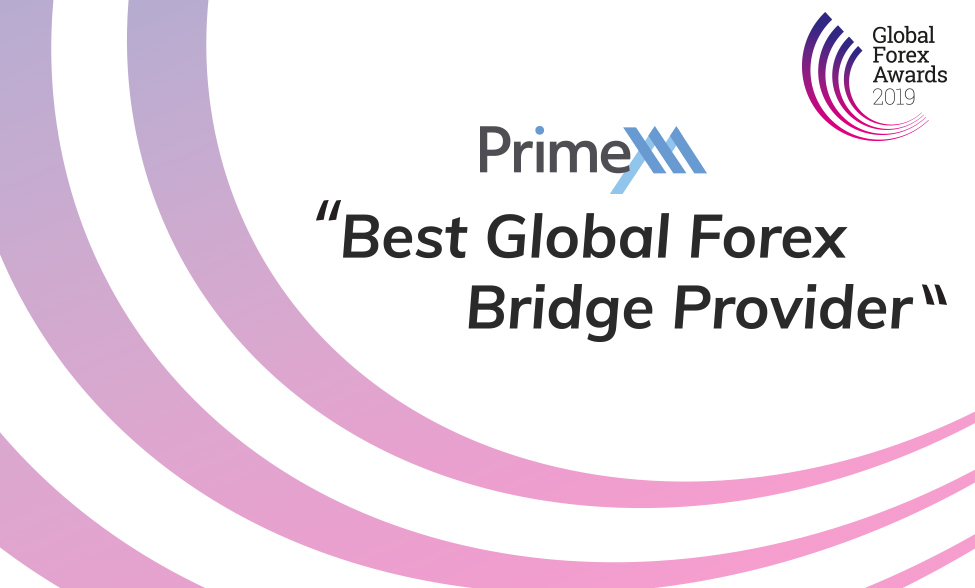 Our key business focus is providing cutting edge aggregation software, ultra-low-latency connectivity, institutional grade hosting solutions and high end MT4/MT5 Bridging and White Labels. Over 300 financial institutions worldwide choose PrimeXM as their trusted technology partner.
Here at PrimeXM, we would like to say a big thank you to all our clients for choosing our products and services and for your continuous support. Over the past decade, we have grown significantly and expanded our operations globally, pushing the envelope with our innovative technologies.