A Solid Layer Of Security Around your Data
PrimeXM Enterprise Firewall Service offers a solid layer of security around your data and plays an important role in our multi-stage defense strategy for your data and servers . 
With data protection laws becoming more stringent and regulators imposing heavy fines on companies. Institutions are looking to increase their security to combat the threat from online attacks.
Many companies are not covered by the protection and scalability of an embedded Windows Firewall on their servers, resulting in gaps in their security infrastructure and increasing the risk of data loss or hacking.
Default Firewalls can also be viewed as insufficient security measures by insurance companies resulting in a lack of coverage and the company bearing the risk of litigation and fines.
PrimeXM Enterprise Firewall Benefits
Protect against revenue loss
Control the escalation of IT security costs
Protect mission critical applications
Continuous risk assessment via automation
Security Fabric integration
Enterprise class security management
Fully managed by PrimeXM's cybersecurity experts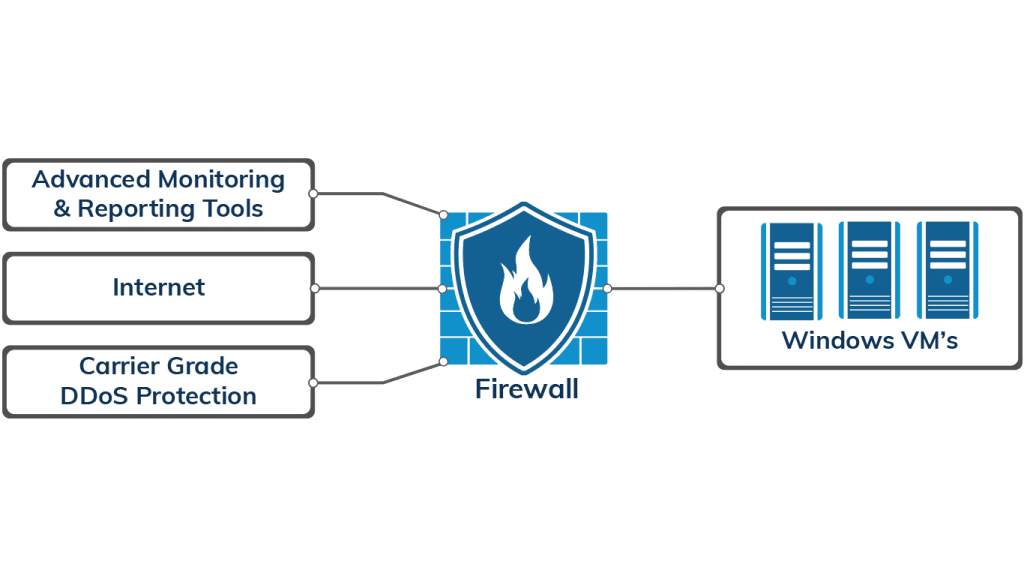 We can help you identify the most sophisticated solution for your business and answer any queries about our products and services. Request a call back and one of our advisers will be in touch.