solutions for clients ranging from start-ups to large financial entities
PrimeXM's dedicated forex hosting solution addresses clients who wish to access PrimeXM's premium suites in Equinix data centres to host their MT4/MT5 servers and benefit from the company's superior enterprise level hardware and secure environment. This solution is available to both start-ups and larger financial entities and can empower any firm looking to achieve ultra-low latency and host their MT4/MT5 server in a superior environment.
PrimeXM's in-house experts work with clients to create tailored solutions that cater to their specific needs, while they will continue to provide proactive 24/7 business and technical support. PrimeXM's institutional grade infrastructure provides sub-millisecond connectivity which can help create a superior trading environment, while PrimeXM operates a fully redundant network between LD4, NY4 and TY3 which creates a more stable and reliable hosting environment.
Enterprise level hardware deployed across all locations, providing the highest levels of transaction performance and data security. The core networking components (routers, firewalls and switches) run in paired mode, allowing for real-time redundancy. For data storage, redundant solutions have been implemented to ensure the highest level of availability and zero data loss.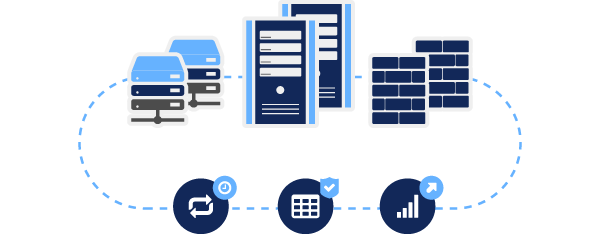 Hosted customers benefit from complimentary access to an advanced monitoring platform. This provides users with the ability to configure custom notifications pertaining to the status of each hosted instance, examine historic, and manage and plan capacity.
We can help you identify the most sophisticated solution for your business and answer any queries about our products and services. Request a call back and one of our advisers will be in touch.