< 1
min read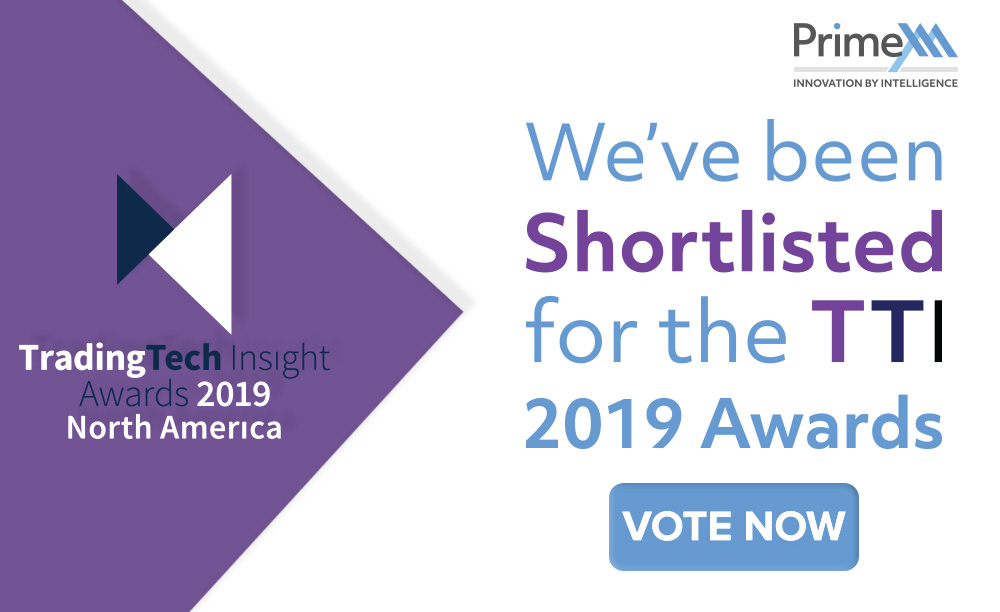 PrimeXM Shortlisted for the TTI Awards 2019
We are delighted to announce that PrimeXM has been shortlisted for the Trading Tech Insight 2019 Awards!
The Trading Tech Insight 2019 Awards have been designed to acknowledge excellence in trading technology and focus on the community of specialized suppliers of trading operations technology.
This achievement reflects our commitment to building reliable and cutting-edge solutions to cater to the industry's evolving demands.
We would like to give our special thanks to the Awards Advisory Board for acknowledging PrimeXM's technological innovations and vision to shape the future of the finance industry as well as, our gratitude to our clients for their support over the years and their Vote of confidence.