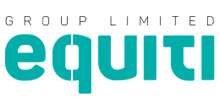 Equiti utilizes its business model leverages its strong industry relationships and access to top-tier liquidity pool to partner with professional and institutional clients seeking superior trading conditions.
With their powerful technology which supports leading front-ends and FIX API connectivity to the firm's regional matching engines located in key FX data centers in London, New York and Tokyo.
The Group's mission is to consistently exhibit strong business ethics, maintain an excellent reputation and track record in the market, and deliver lower cost of entry for its clients. The Group's passion and adaptability is what enables it to grow, increase its customer base and drive the business forward.
Equiti Capital and Equiti UK are trading names of Equiti Capital UK Limited (Company No. 07216039), which is authorised and regulated by the Financial Conduct Authority (firm reference no. 528328), with its company registered address at 69 Wilson Street, London, EC2A 2BB, UK.is the trading name of Equiti Capital UK Limited along with its worldwide affiliates and subsidiaries (the " Equiti Group"), with offices in the United Kingdom, United States, New Zealand and the Republic of Armenia.
Equiti group includes 3 related companies.
Equiti UK – located in the United Kindom, regulated by the Financial Conduct Authority (FCA).
Equiti UAE – located in the United Arab Emirates, licensed by Dubai Multi Commodities Centre (DMCC), regulated by the Securities & Commodities Authority (SCA).
Equiti JO – located in Jordan, regulated by the Jordan Securities Commission (JSC).
Equiti Capital UK Limited was one of the first brokers to offer liquidity & margin trading using Currenex Viking & Classic platforms along with native MT4 bridge to improve trading conditions for brokers.
With growing popularity of the Metatrader4 platform, Equiti Capital UK Limited, under its previous name, began offering White Label services via a newly established tech division in 2010. The result was reduced barriers of entry for smaller brokers who immediately benefited from Equiti Capital UK Limited's expertise and infrastructure in platform administration.
Equiti Capital UK Limited innovated again partnering with PrimeXM technologies to adopt their MT4 Bridging and Xcore technologies. This partnership allowed us to further optimise trading conditions for clients by launching localized matching engines in Equinix NY4, LD4 and TY3 locations.
We can help you identify the most sophisticated solution for your business and answer any queries about our products and services. Request a call back and one of our advisers will be in touch.