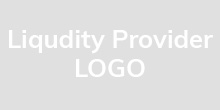 Liquidity Provider is a Financial Group, specializing in online financial and trading services, providing online trading solutions with significant presence in Europe, Africa and South East Asia regions.
Liquidity Provider's services are aimed at clients seeking premium quality pricing and low latency DMA execution. LP supports FIX API and a number of Trading Platforms for their Institutional and B2B clients. All clients of this company have the advantage of quality execution, premium liquidity, competitive fees and 24-hour professional support.
Liquidity Provider UK Ltd – is regulated by the UK Financial Conduct Authority (FCA).
Liquidity Provider  (Australia) Pty Ltd –  is licensed by the Australian Securities and Investments Commission (ASIC) (AFSL number: 123456)
In this section you can input some additional information of you company such as, Industry awards & recognitions, Company focus & Specialization, or any other additional information that you might find important for you company
We can help you identify the most sophisticated solution for your business and answer any queries about our products and services. Request a call back and one of our advisers will be in touch.