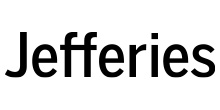 Jefferies, the global investment banking firm, has served companies and investors for over 55 years. Headquartered in New York, with offices in over 30 cities around the world, the firm provides clients with capital markets and financial advisory services, institutional brokerage and securities research, as well as asset and wealth management.
The firm provides research and execution services in equity, fixed income, and foreign exchange markets, as well as a full range of investment banking services including underwriting, mergers and acquisitions, restructuring and recapitalization, and other advisory services, with all businesses operating in the Americas, Europe and Asia. Jefferies Group LLC is a wholly-owned subsidiary of Jefferies Financial Group (NYSE: JEF), a diversified financial services company.
Jefferies has coverage groups spanning across all industries including Aerospace & Defense, Business Services, CleanTech, Consumer & Retail, Energy, Financial Institutions Group, Financial Sponsors, Gaming & Leisure, Healthcare, Industrials, Maritime, Media, Public Finance, Real Estate & Lodging, Technology, and Telecommunications.
The firm also provides investors fundamental research and trade execution in equity, equity-linked, and fixed income securities, including corporate bonds, United States government and agency securities, repo finance, mortgage- and asset-backed securities, municipal bonds, whole loans, and emerging market debt, as well as commodities and derivatives. In addition, Jefferies provides asset management services and products to institutions and other investors.
The Group Global Headquarters located in New York City, European Headquarters located in London & Asia Headquarters located in Hong Kong, Jefferies has over 30 offices worldwide including Boston, Charlotte, Los Angeles, San Francisco and Chicago as well as in leading financial centers around the world that include Frankfurt, Zürich, Amsterdam, Singapore, Shanghai, Tokyo, and Mumbai.
We can help you identify the most sophisticated solution for your business and answer any queries about our products and services. Request a call back and one of our advisers will be in touch.