solutions for clients with the most restrictive requirements
PrimeXM's co-located hosting solution facilitates MT4/MT5 hosting by allowing clients to host their bespoke hardware into the company's fully-serviced Equinix datacentres in LD4, NY4, TY3 and SG1. PrimeXM's infrastructure is hosted in leading FX low latency suites and is connected directly to over 120 liquidity sources. Clients who choose this network solution can primarily benefit from PrimeXM's superior connectivity which facilitates ultra-low latency.
PrimeXM's co-located hosting solution ensures a 99.9% up-time, while it provides a secure environment for hardware hosting where clients have full control over their setup. This solution is ideal for clients who wish to avoid the costs of setting up private infrastructure and taking care of redundancy and resiliency requirements.
PrimeXM's in-house specialists are able to provide insight on hardware design, procurement and installation of dedicated servers as well.
Automated DDoS Protection
Highest level security and uncapped DDoS protection with Automated DDoS protection that requires no manual intervention  to rapidly detect and mitigate close to 100% of DDoS attacks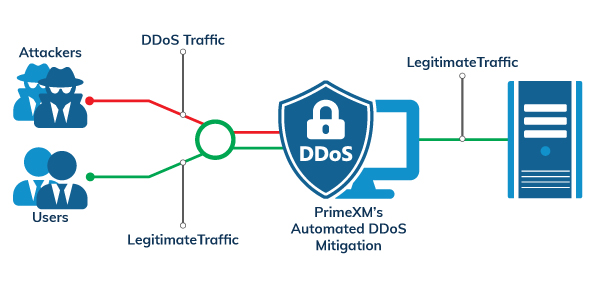 We can help you identify the most sophisticated solution for your business and answer any queries about our products and services. Request a call back and one of our advisers will be in touch.